Insert obligatory soundtrack here:
It was a stone's throw to Louisiana from the last overnight stop. This marks my first new state since I entered Colorado back in August. It greeted me with a long wait for road construction.
Long, as in long enough to put it in park and shut off the engine while we waited. Eventually, it was our turn to go, and we continued on.
The geography wasn't much different than we'd seen in far east Texas, which sort of becomes Louisiana before you get to Louisiana. It was a new experience to drive over long, long bridges, not far off the ground, built so that the road wouldn't sink into the bayou below. If you can get over it being a swamp, it's also quite pretty. I certainly appreciate all the green after a winter in the desert.
We drove as close to the coast as we could between Creole and Pecan Island. We couldn't see the water from there, but we got the full effect of the wind off the Gulf of Mexico, blowing us all over the road. This was a relatively nice day, yet there were endless signs of past hurricane destruction — houses with missing roofs, sides torn off of them, or completely collapsed. I haven't seen so many campers and RVs in one place since leaving Quartzsite. Residents must be living in them while their houses get rebuilt — or not. Birgit drove through this area two years ago and said it's much better now than it was then. It's not as messy, and though there are plenty of fallen-down houses, others are all fixed up and in good shape. That wasn't the case back then.
I wasn't able to take any pictures as we drove through here. The crosswind was so bad that I needed both hands on the wheel at a reduced speed just to keep the van on the road.
We did, however, have a pleasant lunch stop along here. I'm not sure if this was one of many abandoned pieces of property or associated with a nearby pipeline operation, but there was a short gravel loop that was perfect for us to pull in and stop without me having to turn around with the trailer. I don't like driving into places I'm not sure I can get out of. Even better, our vans made excellent wind blocks, so our lunches didn't get blown away. The critters all got to get out and explore a bit, too.
After Pecan Island we attempted to make our way toward Chateau Walmart in Abbeville for the night. Google told us to take a turn down a road with a sign that said it was closed in a few miles, so we bypassed it. Then the road we were on closed with absolutely no warning. Remember how I said I don't want to drive into places I can't turn around and get out of? That's exactly the situation I found myself in.
The others were able to turn around. They then drove ahead of me — or in back of me, depending on your point of view — back toward the last intersection we passed, blocking the road up to the closure so that I had a clear path to back up. There was a driveway along the way, but backing a trailer around a turn is harder for me than just going straight. So I backed up about a quarter mile, just past the last intersection before the closure. Then, with relief, I put it in drive and continued in the proper direction.
Louisiana has some smooth roads, but also some of the worst I've driven on since leaving Massachusetts. I don't understand how a state can have both so much road construction, and such horrible roads, all at the same time. Our only open route out of this area was one of these terrible roads. I was relieved to get back to a state highway. From there it was a short drive to Chateau Walmart in Abbeville for the night. That was good, because after backing up a quarter mile and bouncing down some crummy narrow roads, I was all done with driving for the day.
I didn't take any pictures at this overnight stop. If you've seen one Walmart, you've seen them all. But this picture of Lister and Chase was super cute, and proof that Lister can actually get along with dogs now — as long as they know their place.
Today's drive was more of the same. Once again, I didn't take many pictures, mainly because there was nothing new or particularly scenic to see. Our lunch stop was behind a tiny hole-in-the-wall casino where there was ample parking. It was a short day of driving because our destination was the Big Easy, New Orleans itself. We'd scoped out a suitable casino nearby that allows overnight parking. We tried to stay off the highway, but road conditions remained terrible. There was even one railroad crossing where Amy said my trailer caught air, despite me slowing down as much as I could before crossing it. We pulled over soon afterward, and fortunately, everything inside was okay.
Although we typically avoid highways, we'd bounced around enough to make an exception and took US 90 (not to be confused with Interstate 90) the rest of the way to New Orleans. Even that had some nasty spots, but I managed to keep all my wheels on the ground this time. We reached the casino around 2:00 pm, a much earlier end to the day than we've had since launching this convoy in San Antonio. There were passing rain showers, but we were only about ten miles from the middle of New Orleans. I couldn't resist unloading the motorcycle for the first time in two weeks and exploring. I knew there would be nowhere to park my van and trailer in town, so my only option was the bike. Oh, darn.
Much to my surprise, the battery was completely dead. Nothing happened when I turned on the ignition. All of the battery connections were good. I rolled it to the front of my van, jump-started it off the van battery, and it ran just fine. I decided not to let this stop me from exploring New Orleans. But I also decided that I couldn't turn the engine off until I got back, just in case it wouldn't start again. This would limit my exploration to what I could do on the bike, rather than on foot, but it was much better than not seeing anything at all.
I made my way straight to Bourbon Street, because what's more New Orleans than that? Mardi Gras was a few weeks ago, so navigation down the narrow streets of the French Quarter was actually possible. There was nowhere to park on Bourbon Street itself, but I found a place to pull over and snap some pictures just past it — with the engine still running, of course. It was fun to ride through this place that I'd only heard stories about. I can definitely see how this area is just one enormous party during Mardi Gras.
At Tom's suggestion, I went to go see Fats Domino's house. This also brought me to the other side of the city, letting me see a whole bunch of it along the way. I'm a history nerd, and this is definitely a historic place. It doesn't have to be an ancient pueblo or Civil War site to qualify as "historic" in my book.
Google took me down a different route back to the casino, likely because of all the one-way streets. Along the way, my low fuel warning started flashing, but I didn't dare turn my engine off to gas up. It was only a few miles, and worst case I have a gas can in the trailer if I need to travel a bit from the next place I unload the bike to find a gas station. I stretched it and made it back to the casino with no problem. In fact, at one point my low fuel warning stopped flashing, so I must've manifested some extra gas out of thin air to put back into the tank. I'm just that good.
When I got back to the van, I immediately opened the back of the trailer and "power walked" the bike up the ramp, using the engine to propel it while walking next to it. Work smarter, not harder. Once it was safely back inside I turned the engine off. Then I tried starting it again, but a couple of hours of riding still didn't charge the battery enough for it to crank the engine. It just clicked. My battery is officially dead.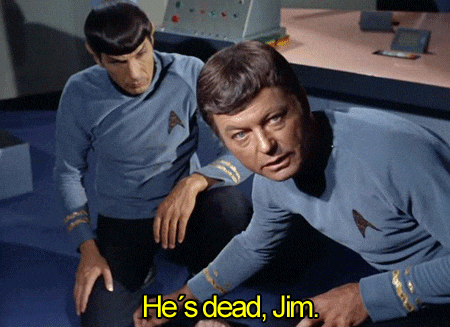 The past two weeks or so since I left Quartzsite is the longest the V-Strom has sat unused since I bought it in November. I'm pretty sure I know what killed it. The Apple CarPlay unit probably put a slow drain on the battery, even though it's turned off. It has a direct connection to the battery. While it's inconvenient to wait for the thing to boot and connect to my phone every time I turn the engine off, I think I'll rewire it to a switched power lead instead of the battery so this can never happen again.
Meanwhile, this is an inconvenience, but not a problem. The bike is safely inside the trailer. I didn't have any particular riding plans until I got to Florida and the biker campout. Worst case, I can pick up a new battery as I pass through Tampa, install it when I get there (and rewire the CarPlay unit at the same time), and be good to go.